Airline GSA/GSSA Service
Serving New England, New York, New Jersey, and Philadelphia to destinations worldwide
Maximize your success in the New England, New York, New Jersey and/or Philadelphia markets without investing excessive time or adding human resources expenses.
You need professional representation and support to efficiently gain traction in the northeastern US markets. You don't have time for mediocre service. ImEx Cargo professionals customize GSA operations to your logistics and communication needs.
Your professionally designed logistics solution will include all or a mix of the following services:
FREIGHT RECEPTION & HANDLIING
Why Should You Work with US?
Whether you are a large or small cargo aircraft company, ImEx Cargo has solutions to fit your needs. We have a proven track record for increasing revenue and market share leveraging our local relationships, partnerships and community. Turning your brand and service into a valued resource for the northeast markets your airline serves.
Why do airline partners continue working with ImEx Cargo? Here is what some of our airline partners have to say:
"ImEx Cargo is the only GSA that continues to deliver revenue." "One of the top ten of revenue providers worldwide."
Partners rely on our consistently dependable service and ability to ship products and materials locally, nationally and internationally to almost anywhere in the world.
Together, the ImEx Cargo team communicates in four languages in addition to English, including Italian, German, and Patois.
• Establish a presence in the Boston/ New England, New York, New Jersey and/or Philadelphia markets with little to no startup costs.
• Instantly plug into a network of local community stakeholders and professional partners including truckers, ground handlers, airport officials, cargo screening, and cargo community of clients.
• Achieve sales and profitability goals fast while maximizing the unique capabilities and opportunities of your airline.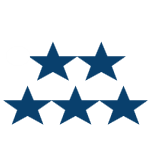 • Rely on a partner that consistently and dependably delivers the highest quality service and optimal results.
• Benefit from the advantages available from state and federal agencies for contracting with a certified woman- owned third-party logistics business.
Supplier Diversity Certifications
As an approved government contractor, ImEx Cargo has earned certifications issued by the City, State and the Federal Government for Government Contracts under the Supplier Diversity Program.
Woman Business Enterprise (WBE)
Disadvantaged Business Enterprise (DBE)
Women's Business Enterprise National Council (WBENC)
Woman-Owned Small Business (WOSB)
Economically Disadvantaged Women-Owned Small Business (EDWOSB)
Airport Concession Disadvantaged Business Enterprise (ACDBE)
Small Local Business Enterprise (SLBE)